Flashings
Every roof will require flashings and trims to complete the project. These items play an important roll in sealing the roof against the wind and rain. All flashing sections are 3 metres long and are manufactured to suit individual orders in a wide variety of sizes, colours and angles. They can be ordered in the same colour as the sheets or in an alternative colour to the sheets to provide a highlight or feature on the Building.
Flashings with lock roll edges
These are recommended for added rigidity and where straight building lines are important. This treatment eliminates sharp edges making the flashings easier to handle on site
Butt straps can be supplied if required.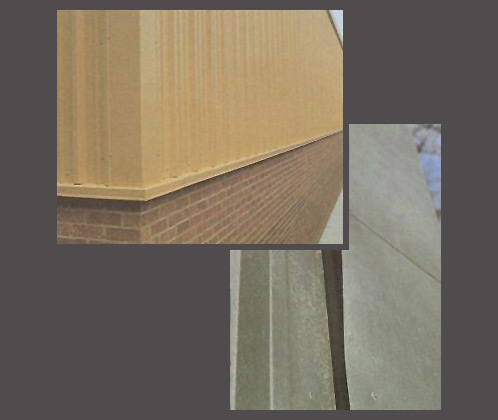 Flashing with lock roll edge (top left) and flashing without (bottom right).
Other types of flashings
Ridge Caps

Apron Flashings

Eaves

Bargeboard

Drip Flashings

Parapet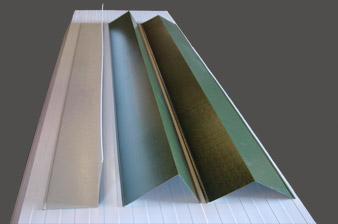 Flashings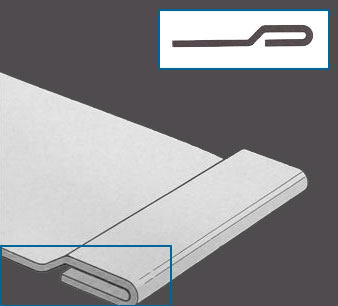 Close up of lock-roll edge